Latest News
New Logo for Business Marking Its 40th Year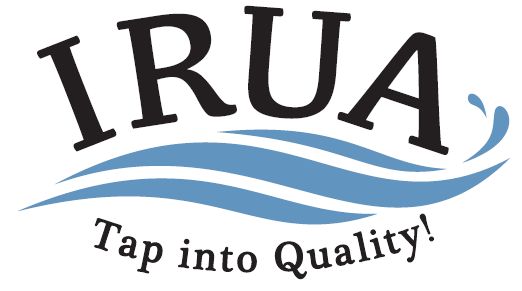 Newton, IA – June 28, 2017 –Iowa Regional Utilities Association (IRUA), formerly doing business as Central Iowa Water Association is marking its 40th year of serving customers with high quality, dependable water and the addition of rural wastewater services by reidentifying itself with a new company logo that will be used throughout the company. "We are grateful for the opportunity to serve more than 14,500 rural customers and over 60 communities with treated water and wanted to update our logo as we marked this 40th year of service," stated Jim LaPlant, P.E., Chief Executive Officer.
During that 40 years, Iowa Regional Utilities Association has experienced name changes reflective of its growth and service outreach. "We began our operation in 1977 as Jasper County Water Association with a service territory within Jasper County," commented LaPlant. "Due to expanding service areas across many counties, our Board of Directors made the determination to change our name to Central Iowa Water Association in 1988. I don't think the original Board had anticipated the popularity and demand there would be for rural water." And that popularity and demand has not changed, with IRUA still adding approximately 350 new water services each year.
In subsequent years of operation the water utility added wastewater services to its offerings. With that addition the utility was able to serve significantly more customers and continue its water utility growth expanding into counties that were north and east of the company's beginnings in Newton. In an effort to have the company's name represent the growing service territory as well as the addition of services, the Board of Directors changed the company name in 2000 to Iowa Regional Utilities Association but allowed the private not-for-profit organization to continue doing business as Central Iowa Water Association. "Retaining the Central Iowa Water Association name as the name we were 'doing business as' allowed for continuity and enabled the utility to plan for the name change transition," stated LaPlant.
While marking its 40th year of service, the Board of Directors determined it would be an opportune time to not only make the name change prominent but also identify the company with a new logo. After many months of evaluating possible logo options, the Board chose the "flowing water " design as most representative of the company and the utility services we proudly provide. "Water and wastewater services are a concern for people across the nation," stated LaPlant. "In some areas there are drought conditions so severe that people are struggling to meet their daily water needs. We are fortunate that is not currently the case in Iowa; however, we must be progressive in planning for both current and future needs."
Now serving over 1.5 billion gallons of treated water each year, IRUA looks forward to continuing its mission of providing essential water and wastewater services to residents throughout central and northeast Iowa!