About Iowa Regional Utilities Association
Iowa Regional Utilities Association was founded in 1977 as the Jasper County Water Association. The founders of the Association believed that establishing a means of providing a safe, dependable source of potable water to rural residents would be essential for the continued viability of Iowa's rural population. Jasper County Water Association founders began their efforts to sign up rural water member-customers in 1978.
Recruitment efforts developed a strong base of member-customers for the Jasper County Water Association. The original system, with headquarters in Newton, was defined by the boundaries of Jasper County, extending into small portions of Polk, Marion, and Marshall Counties. The original 950 miles of pipe, with approximately 2,000 member-customers, took nearly two years to install and bring into full service. This original area now represents approximately 20% percent of the current distribution system.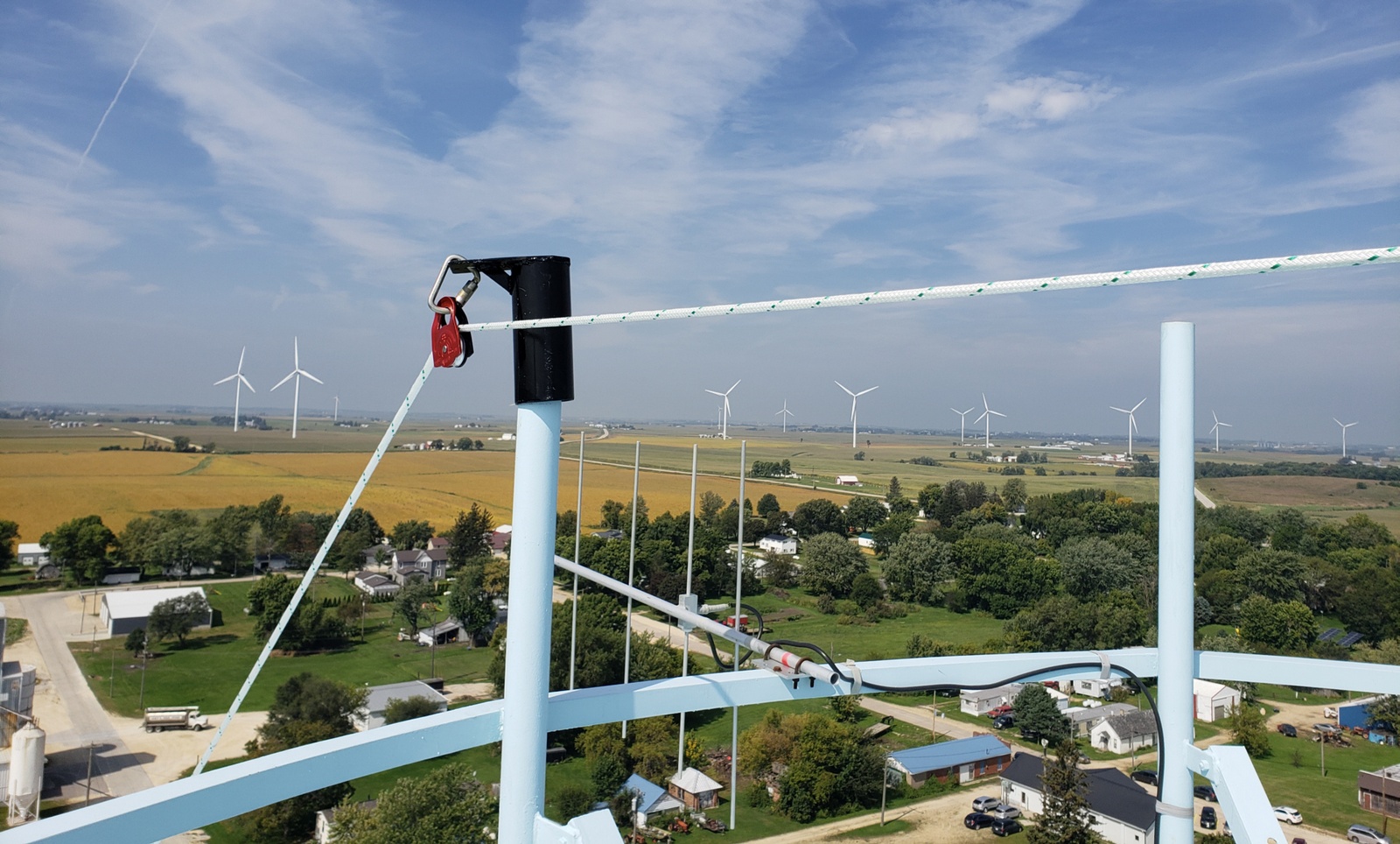 Jasper County Water Association was founded as a corporation not-for-profit under the provisions of Iowa Code Chapter 504. Due to expanding service areas across many county boundaries, the Association changed its corporate name to Central Iowa Water Association in 1988. In 2000, due to the addition of rural wastewater services, the Association changed its name to Iowa Regional Utilities Association (doing business as Central Iowa Water Association). In 2017, as we marked our 40th year of service the Board of Directors determined it would be an opportune time to not only make the name change prominent to Iowa Regional Utilities Association but also identify the company with a new logo.
CONSTRUCTION DATES - Construction began on the original Jasper County System in April 1980 and was completed in December 1981. Major expansions to the system have occurred each year, beginning with Marshall-Story Counties (1983-1985), Northeast Marshall System (1986-1987), Northeast Polk County (1987-1988), Northwest Tama County (1989-1990), Story County (1991-1994), Grundy County (1994-1997), Southwest Black Hawk County (1997-1998), Northern Grundy County (1998-2001), Northwest Black Hawk County (2000-2002), Hamilton and Hardin Counties (1999-2002), Southern Butler County (2001-2004), Southeast Butler County, Newton to Marshalltown transmission main and Garden City (2005), Bremer, Black Hawk, Buchanan County projects, cities of Aurora and Dundee (2007-2008). Delaware County projects and cities of Greeley and Quasqueton, I-35 Dows Interchange (2009), City of Rowley (2010) Stout wastewater, Vernon Water Company and Camp Wallashuck wastewater (2011), City of Littleton (2013) and Bremer Station (2014), North Overlook Sewer (2015), Red Rock Marina (2016), Frederika supply main (2016-2017), and Hamilton and Hardin Counties II (2017-2018), City of Fairbank (2019), Butler County 12-inch Loop (2020), City of Montour and City of Baxter (2021).
IRUA Membership and Directors
Iowa Regional Utilities Association is member-owned with more than 14,500 individual, small business, and community connections. A nine-member Board of Directors, representing geographical regions throughout the system, governs the private, non-profit, member-owned Association.
Ron Dunsbergen, President (Sully)
Dan Brandt, Vice President (Marshalltown)
Delwin Van Zante, Secretary (Otley)
Curt Mackie, Treasurer (Grundy Center)
Don Struthers (Collins)
Gene Wiemers (Melbourne)
Bryce Dee (Marshalltown)
Doug Enyart (Monroe)
Kevin Nessa (Zearing
Counties We Serve - All or portions of the following
Black Hawk
Bremer
Buchanan
Butler
Delaware
Fayette
Franklin
Grundy
Hamilton
Hardin
Jasper
Mahaska
Marion
Marshall
Polk
Poweshiek
Story
Tama